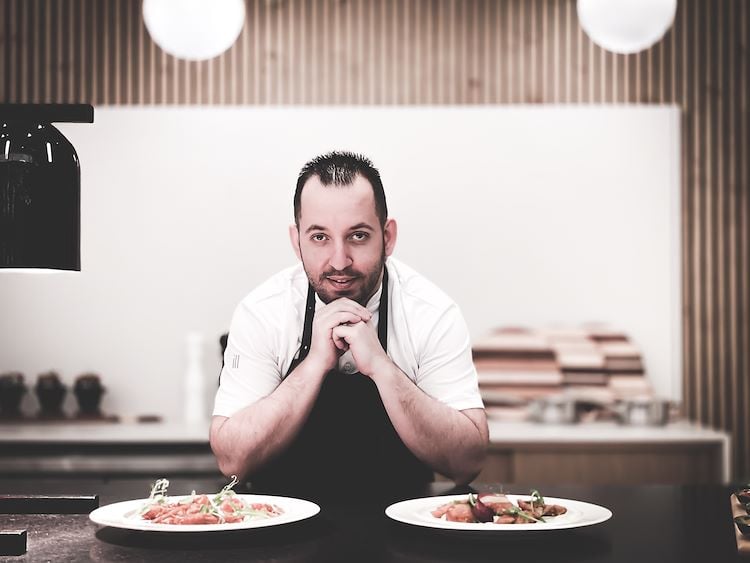 Kevin Mougin, Executive Chef
My inspiration
With it's rigorous climate and seasonal cycle, Quebec is gifted with unique fauna and flora. It's pastures, mountains, lakes, and ocean bring some of the most praised species: fresh-water fish, majestic herds, wild berries, forest mushrooms, pines…
Thousand miles south, tucked in the middle of the Pacific Ocean, Polynesian cuisine brings a wide variety of specialties and striking contrast. The blue lagoons offer an incredible variety of delicate and fresh fish, and the hot and humid tropical climate is particularly well-suited to growing fruit and vegetables with zesty colors and tastes.
I'm very fortunate to work alongside with pasty Chef, Sylvain Vivier. His approach to pastry and desserts is unique and flavors are un-matched. He masters visual aesthetics with colorful and very elegant dishes.
Our creative dishes, inspired by a tropical breeze, are balanced and vibrant for your greatest enjoyment!
"We had such a nice time at Lloyd! The service was excellent and that food was delicious. 100% would recommend and go back!"

Charline / Opentable

"A great experience all around - the food was delicious, the cocktails were lovely, the wine suggestions on point and our server was great. We had the Foolish Love & Soleil Brulant cocktails, the Shrimp Satay appetizer, the Beef Tenderloin main and the Strawberry Meringue for dessert."

Alexis / Opentable

"This restaurant was amazing. The furniture was nice & comfortable, and the food was delicious. [...] Everything tasted amazing and it definitely exceeded my expectations. Our server Sophie was great & William who seated us was very polite and professional. Would definitely recommend to anyone looking for a good restaurant."

Emily / Google